Aluminum extrusion profile manufacturers alloy profile display rack jewelry丨AL aluminum
Basic Information
Brand

AL Aluminum

Material

Customizable

Application

Audio panel, suitable for large stage audio, KTV

audio, cinema, home theater

Shape

Customizable

Tolerance

±1%

Processing Service

Bending,Decoiling,Welding,Punching,Cutting, Broaching, drilling, etching/chemical processing, laser processing, milling, other processing services, rapid prototyping, turning, wire cutting

Delivery Date

15-21 days

Specification

Custom made

Supply Capacity

Supply Ability 40000 Ton/Tons per Year

Packing Method

Packaging :Detailswooden case, cardboard carton, EPE protective film, or as required
INQUIRY
Aluminum Alloy Exhibition Racks Generally Use Specialized Exhibition Aluminum Profiles, Eight Prisms, Six Prisms, Etc., and the Exhibition Halls Built by Aluminum Profiles Are Solid and Convenient to Disassemble Assembly. Beautiful Appearance and Generous. Moreover, the Aluminum Profiles Are Recyclable and Corrosion Resistant.
the Aluminum Alloy Display Cabinet Is Combined by Aluminum Alloy Profiles, Glass, and Density Plates. This Is a General Part, and Some Accessories Are Connected, Like a Press, Interval, and the Like, Some Will Add Some Top. Cover, It Is Basically Like This.
It Is Now Growing in the Market Now, Why Is It More Popular, This Is Inseparable From Its Eight Advantages. the First Is That Its Structure Is Firm, Then the Appearance Is Beautiful, the Disassembly Is Fast, the Transportation Is Convenient, the Style Is Beautiful, Elegant, and the Final Point Can Play a Good Decoration Effect. Because the Aluminum Alloy Display Cabinet Is Aluminum Alloy Profile, It Is an Industrial Aluminum Profile.
After the Hot Melt of Aluminum Ingots, the Mold Is Extruded to Obtain Different Cross-Sectional Aluminum Profiles, the Texture of Aluminum Is Light, and the Hardness Is Strong. the Glass Is Generally in Cao Hang in the Profile, So Firm, Convenient Transportation, the Appearance Is Elegant, and It Is Very Convenient to Connect With the Connection.
the Advantages of Aluminum Alloy Display Cabinets Are Much More Important, Which Is Also Very Important for Development, and It Is Also Very Good.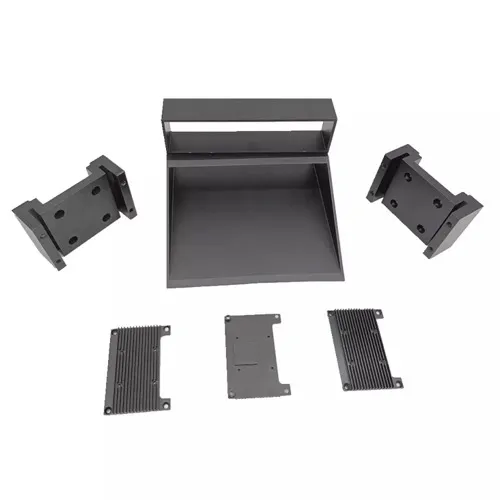 Why Choose Aluminum Alloy Material to Make the Jewelry Display Frame Shelf? Here Are Some Reasons of Comparing With Other Material as Following :
1.Making Display Cabinets With Aluminum Alloy Material, the Advantage Is That the Price Is Cheap, the Quality Is Lighter, Easy to Carry, the Disadvantage Is Unstable, No Arrival, Generally Only Zero Time Promotion.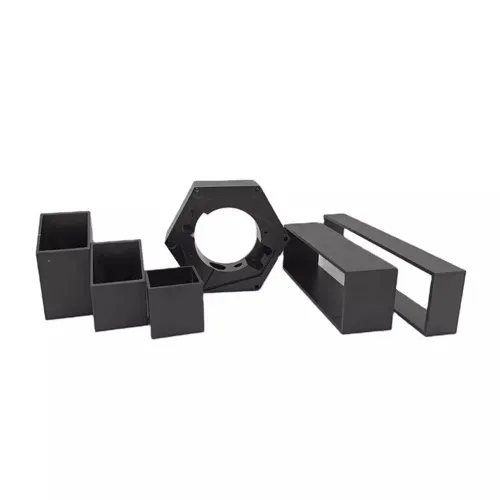 2. Making Display Cabinets With Density Board, Which Is Currently Mainstream, Shopping Malls Are Basically This, There Are Several Categories of Matte Bright Piano Paint, Rich Color, and Make Changes.
3. Making Display Cabinets With Iron Materials, the Surface Is Usually Treated With Spraying or Galvanization, and There Are Many Supermarket Shelves, Which Is Suitable for a Large Number of Outlets.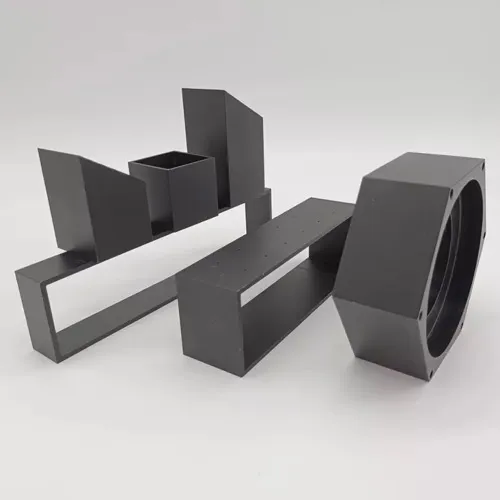 4. Using Stainless Steel to Make Display Cabinets, Advanced Practice Is Surface Titanium Plated, Like a Plurality of Set of Titanium-Plated Showcases, of Course, the Mirror Stainless Steel Layer Block Cover and LOGO Are Also Relatively Common. Brushed Stainless Steel Is Mainly Used in the Edge of the Skirt Line and Other Parts.
5. Using Acrylic Production Display Cabinets, High Production Cost, Generally in Part in the Showcase to Increase the Showcase, or Make Small Showcases to Show Boutique.
6. Using the Artificial Stone Production Display Cabinet, the Showcase Table and the Front Logo Luminescence Is More Used.
7. Using Glass Showcase to Make Display Cabinets, Transparent, Using Art Glass to Bring Unexpected Effects, and the Paint Glass Showcase on the Market Is More Common, and the Lighting Can Look Through the Light. the General Tempered Glass Cover Is Also Very Common.
8. Making Display Cabinets With a Snowboard, Usually Used in Food Promotions, Short Service Life.the Structure Is Not Strong.
Our aluminum customization service can customize products of any style, a variety of surface treatment processing techniques, CNC numerical control machines, metal bending, metal stretching, laser drilling and cutting and other processing techniques.
AL Aluminum is a professional aluminum profile supplier with 15 years of experience, focusing on industrial aluminum profiles, aluminum die-casting, aluminum heat sinks, sheet metal parts, led aluminum profiles, cnc processing, tube aluminum, square aluminum, aluminum audio panels, aluminum TV frame.
Our company specializes in the development of OEM customized various aluminum profiles, has a number of advanced aluminum profile production lines, has a variety of professional machinery and equipment, a variety of aluminum product surface treatment processes, ultra-high precision sheet metal parts production technology, has won a variety of Certificate of honor and invention patent. We look forward to win-win cooperation with you!
FAQ
What are the benefits of working with you?
A. Production time and product quality are stable, customers do not need to spend a lot of time to find other suppliers.
B. We have a strong service system and a professional service team to provide you with 24-hour service. We provide not only high-quality products but also our professional services.
C. We will give various preferential policies from time to time for long-term cooperation with old customers.
D. We have complete product information that can be provided to customers to help customers promote OEM products.
Are you a factory or trading company?
A. We are the factory, and can provide one-stop service for all of our customers, from material to various surface treatments, from technical sales to shipping and after-sales. So as to save the cost for clients, control the quality and lead time, provide the best services.