Contenu titre
Informations de base
Contenu résumé
enquête
Nowadays, people pursue higher and higher taste in life. They pursue delicacy in food, clothing, housing and transportation. The same is true in entertainment. They are required to be fun, pleasant to hear and good-looking, and strive to enhance the sense of experience through visual pleasing to the eye. Sound is an obvious example. People no longer only emphasize whether its sound quality is clear and beautiful, and whether its appearance is pleasant is also very important.
People's pursuit of appearance promotes the sound to be more diversified in appearance. In recent years, wooden sound shell has appeared in the market and gradually won the favor of many people. Compared with the traditional sound shell made of aluminum alloy, wooden sound shell has a unique flavor style, especially loved by small and fresh people.
Here, people will wonder whether the wooden sound shell is not inferior to the aluminum alloy sound shell in appearance, and the price is relatively cheap. Is it that the aluminum alloy sound shell has no advantage compared with the wooden one and should be eliminated? In fact, people who are proficient in sound know that choosing sound can not only look at the appearance, but also durability and practicability.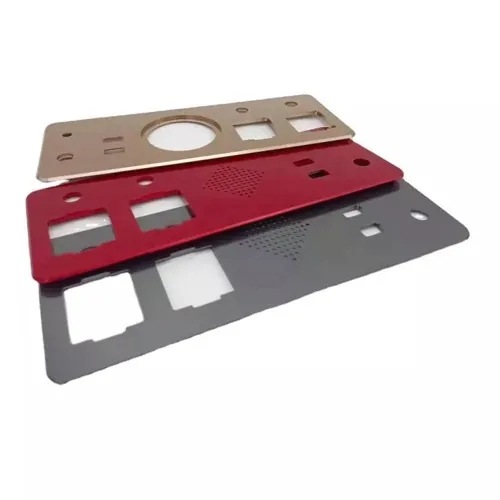 The selection of sound shell material can not only pay attention to economy and beauty, because the most important role of sound shell is to protect sound. First of all, it is not a worry to prevent the wooden sound shell from bumping and falling in the process of daily use, but we need to pay special attention to insect prevention and corrosion prevention. Once it is placed in a relatively humid place, it is easy to cause the sound shell to collapse due to corrosion. The aluminum alloy sound shell has good toughness in this regard. It not only has higher hardness, but also is not easy to affect the appearance and quality due to corrosion.

Secondly, there is one of the most easily overlooked points, that is, the sound needs heat dissipation. The wooden sound shell can only be used for some small and low-power sound. They do not have high requirements for heat dissipation performance, but if the sound with high power or high requirements for heat dissipation selects the wooden sound shell, it will be stretched, because the poor heat conduction and heat dissipation performance of wood can not meet the heat dissipation requirements of these sound. The aluminum alloy sound shell is different. Because of its excellent heat conduction and heat dissipation ability, it has always been regarded as the sweet cake in the production of the shell, so as to ensure that the sound quality of the sound is not affected by heat, and the sound will not be lost due to high temperature for a long time. This is why aluminum alloy sound shell is still selected for large and medium-sized sound or high-power sound in the market.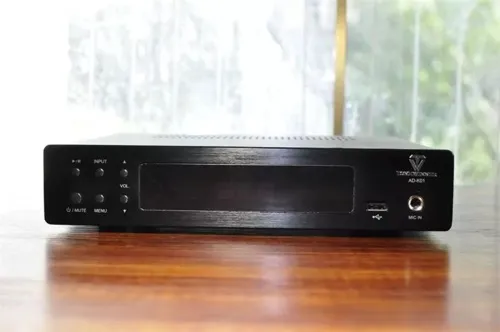 Finally, it is obviously biased to say that the beauty of aluminum alloy shell is not as good as that of wooden sound shell. The way of aesthetic treatment of wooden sound shell is very limited, and its original woodiness cannot be lost. The aluminum alloy sound shell has more possibilities in shape shaping. For example, the wire drawing, oxidation, electroplating, sand blasting, polishing and other processes mastered by our factory industry can make the aluminum alloy sound shell form a unique style and appearance, and no matter what surface treatment will not lose its original metal texture, The effect of improvement on this basis is irreplaceable.
The sound shell can not only look at the appearance, but also consider its practicability, because what we need is not a decoration. What is good-looking and practical is what the public needs. Our factory produces aluminum alloy sound shell, power amplifier panel, aluminum profile radiator, led radiator and other hardware, which can realize one-stop service from raw material processing to surface treatment and precision processing, so that what you get is what you need and what you see is what you want.
Our aluminum customization service can customize products of any style, a variety of surface treatment processing techniques, CNC numerical control machines, metal bending, metal stretching, laser drilling and cutting and other processing techniques.
AL Aluminum is a professional aluminum profile supplier with 15 years of experience, focusing on industrial aluminum profiles, aluminum die-casting, aluminum heat sinks, sheet metal parts, led aluminum profiles, cnc processing, tube aluminum, square aluminum, aluminum audio panels, aluminum TV frame.
Our company specializes in the development of OEM customized various aluminum profiles, has a number of advanced aluminum profile production lines, has a variety of professional machinery and equipment, a variety of aluminum product surface treatment processes, ultra-high precision sheet metal parts production technology, has won a variety of Certificate of honor and invention patent. We look forward to win-win cooperation with you!
FAQ
Quels sont les avantages de travailler avec vous?
A. le temps de Production et la qualité du produit sont stables, les clients n'ont pas besoin de passer beaucoup de temps à trouver d'autres fournisseurs.
B. nous avons un système de service solide et une équipe professionnelle pour vous fournir un service 24 heures sur 24. Nous fournissons non seulement des produits de haute qualité, mais aussi nos services professionnels.
C. nous accorderons de temps à autre diverses politiques préférentielles pour une coopération à long terme avec les anciens clients.
D. nous disposons d'informations complètes sur les produits qui peuvent être fournies aux clients pour les aider à promouvoir les produits OEM.
Vous êtes une usine ou une société commerciale?
A. nous sommes l'usine, et nous pouvons offrir un service unique à tous nos clients, des matériaux aux divers traitements de surface, des ventes techniques au transport maritime et aux services après-vente. Afin de réduire les coûts pour les clients, de contrôler la qualité et les délais, de fournir les meilleurs services.